"THE BEST TALK I'VE SEEN IN OVER 25 YEARS GOING TO CONFERENCES. YES, REALLY."
- Christina K. (attendee at a global brand's annual summit in San Francisco)
Jay Acunzo is the founder of the media company Marketing Showrunners, author of the book Break the Wheel, and the host and producer of more than a dozen docuseries about creativity at work. He's a former digital media strategist at Google, head of content at HubSpot, and Vice President of Content and Community at the VC firm NextView.

Jay's work has been cited in courses at Harvard Business School and by writers at the New York Times, the Washington Post, FastCompany, Fortune, Entrepreneur, and more. Salesforce called him "a creativity savant," while the American City Business Journals named him as one of Boston's "50 On Fire."

Jay has delivered keynotes to diverse and international audiences, ranging from 40 executives in Toronto to 400 public educators in Amsterdam to 4,000 marketers in Cleveland. His podcast, Unthinkable, is his sneaky advantage to crafting great ideas and stories. For the show, he researches and delivers refreshing stories about people doing unconventional things at work. In a world where "storyteller" has become a buzzword, Jay earns a living by creating truly original narratives that make you rethink the status quo and pursue better work with renewed energy and ideas.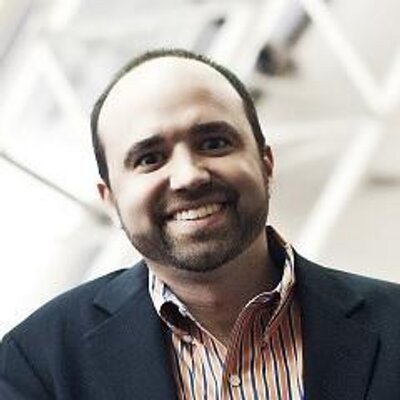 "An original thinker and must-see speaker."
- Joe Pulizzi, CEO, Content Marketing Institute
"A savant in all things creativity."
"We'd have Jay back in a heartbeat!"
- Michael Beahm, Senior Manager, Blackbaud
JAY HAS DELIVERED OPENING & CLOSING KEYNOTES FOR EVENTS & BRANDS LIKE THESE
JAY'S SHOW, UNTHINKABLE
Jay's story-style podcast has garnered mentions in Inc, Fortune, Forbes, and more.
Unthinkable explores conventional thinking in our work and tells stories of the people who dare to question it.
APPLE PODCASTS | OVERCAST | SPOTIFY
Listen to the latest episodes:
For marketers who want to build passionate audiences, MSR provides education and community to make it easier and more effective to create original series (podcasts, video shows, documentaries, and more). Marketing isn't about the people who arrive. It's about the people who stay.
"Smart, funny, and entertaining. Jay is the speaker you hope you'll get when you settle into your seat."
- Doug Kessler, Co-founder & Creative Director, Velocity Partners
"Enlightens and motivates the audience. Jay is really onto something."
- Leah Peterson, EVP, SEN Design Group